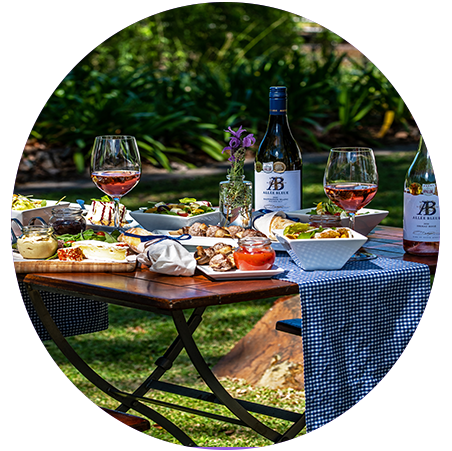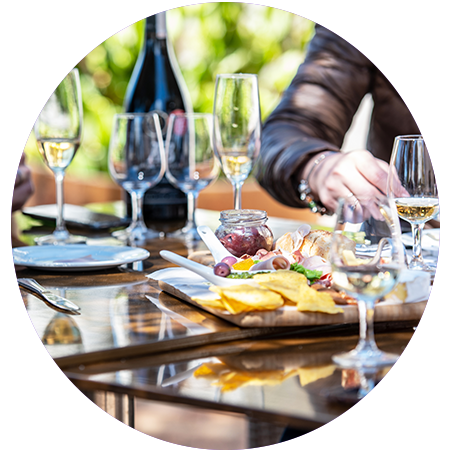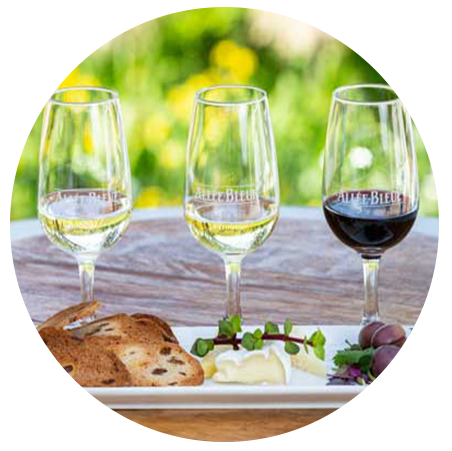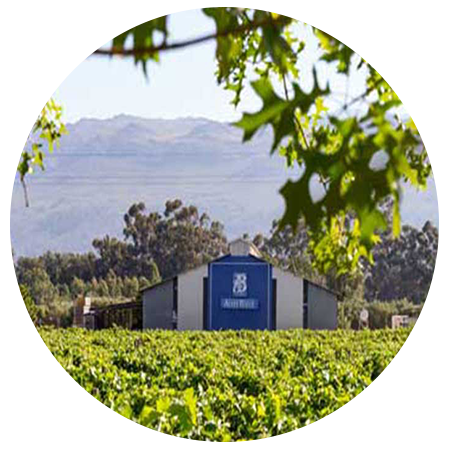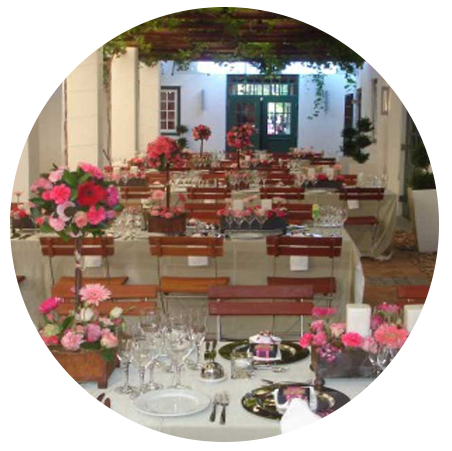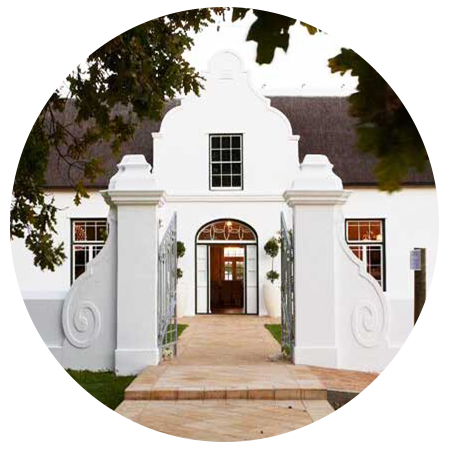 What better way to enjoy summer in the Cape Winelands than to relax surrounded by the picturesque setting of Allée Bleue. Our Picnics are available during summer months. Children are most welcome. 
Booking is essential
Our Picnic Menus: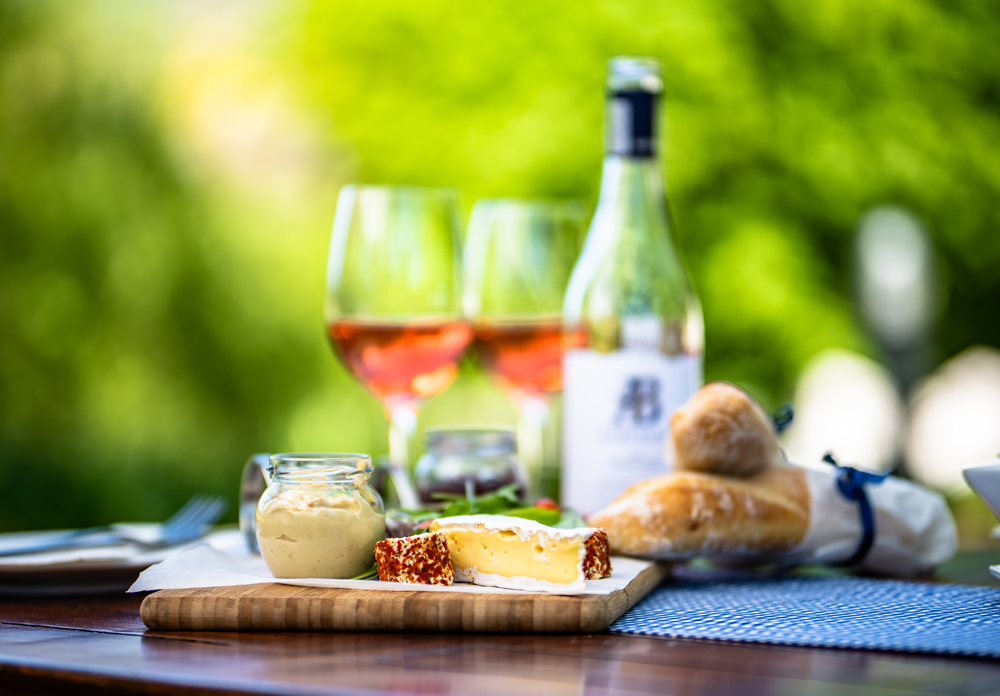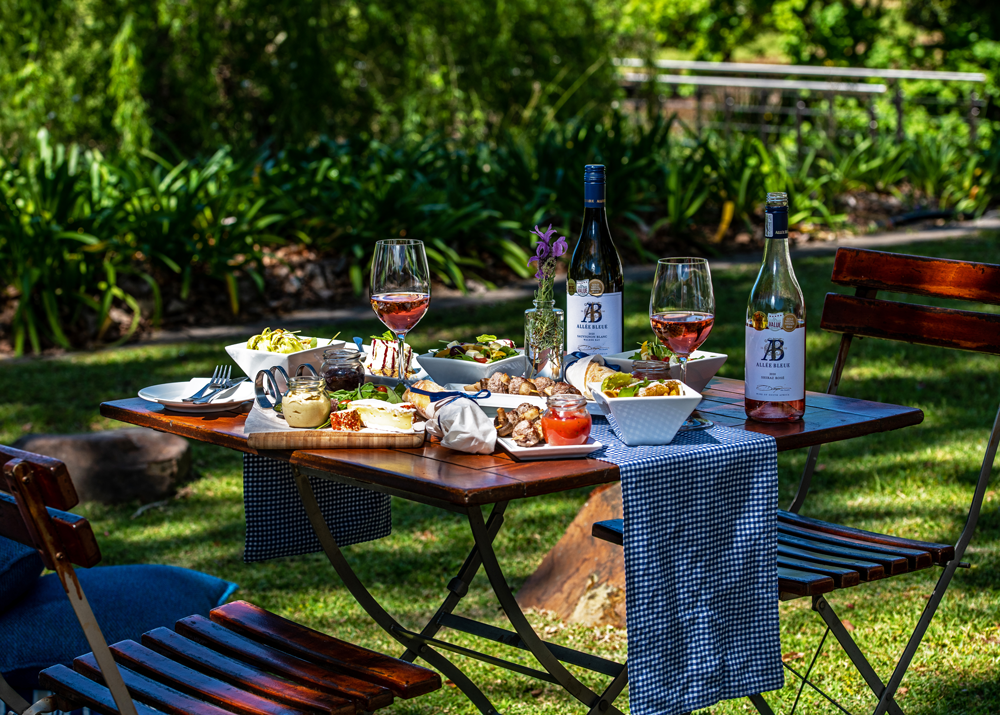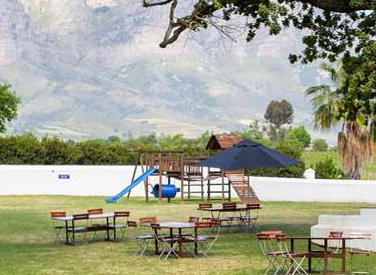 What better way to enjoy summer in the Cape Winelands than to relax surrounded by the picturesque setting at Allée Bleue.
Our picnics are available daily – booking is essential to ensure social distancing. Visitors are invited to bring their owns picnic chairs, rugs or cushions, collect their picnic, choose a favourite Allée Bleue wine, and make themselves comfy anywhere in the gardens, on the lawns, under the oak trees or in the picnic area. Children very welcome.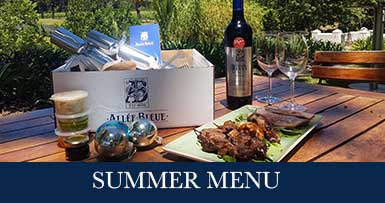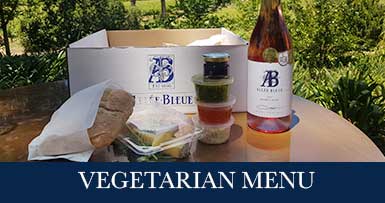 Opening times : Open Mon – Sun & Public Holidays 11h00 -17h00 (Last collection at 14h30)
Bookings are essential
For a booking, use our "Book a Picnic" button.  For an enquiry contact us at info@alleebleue.com
or call us on 021 874 1021
Our Bistro is open throughout the week for a variety of delicious food options. We offer cheese or cheese & meat platters during the week, with a wider selection of platters available over the weekend, ideal to enjoy whilst wine tasting.
During the winter season we also offer breakfasts on weekends.
Other blackboard specials are available on select days.
Open Daily: 09h00-17h00
For more information or to make a booking please contact: info@alleebleue.com or call us on 021 874 1021
Come and taste our award winning wines in the Allée Bleue Tasting Room. Our friendly team will guide you through our wines and some of the rich history of the estate. With a tree-shaded terrace overlooking the vineyards, gardens and mountains to enjoy in summer, and a cosy open fire during winter, we hope to see you soon – Tasting Room Team
Experiences available:
Wine Tasting:  We have 2 different tasting collection options – Signature Collection (5 Ultra Premium wines) R105pp, Estate Collection (5 Estate wines) R65pp, 
A selection of platters are available throughout the day and are ideal to enjoy whilst wine tasting.
We have two guest accommodation options available for visitors on our estate namely, the Manor House Suites and Kendall Cottage.
Only 40 minutes from Cape Town International Airport, Allée Bleue offers a peaceful setting with mountain and vineyard views, and is an ideal base for exploring the Franschhoek, Paarl and Stellenbosch wine routes. There is a wonderful selection of quality restaurants within a short drive of our estate, and Cape Town's CBD and Waterfront are around an hour's drive away.
Our on-line booking system on this site is always updated with all our current specials and promotions and rates are available via the "Book Now" button.
Whether joining us at Allée Bleue for any special event, product launch, stylish wedding or company year-end function, our experienced team specialises in providing tailor-made packages which allow us to cater for your needs. The Allée Bleue Events consultant will ensure that every event is a unique celebration. Our diverse venues offer you the luxury of choice.
Examples of events we can host include:
• Product launches
• Exhibitions and Seminars
• Year End Functions
• Special Occasion parties
View our conference packages by clicking on the links below:
For more information email functions@alleebleue.com
A place which is as unique as your love for each other, as unforgettable as your first encounter, and as varied as your plans for your future together. Allée Bleue is the ultimate winelands wedding venue offering stunning panoramic views of the Franschhoek Valley, fragrant gardens and vineyards, and a picturesque estate with historic buildings. It's a match made in heaven!
From a small intimate ceremony in the gardens or courtyard to the space and glamour of The Grand Hall, our experienced team will ensure that your day is perfect. Feel free to discuss your wedding requirements with our team so that we can tailor-make your dream day to suit your guest numbers and budget !
Click here to view our wedding packages and menu options:
or for more information email functions@alleebleue.com